Black Panther 2 has just hit theaters and should be on everyone's lips in the near future. "Wakanda Forever" screenwriter Joe Robert Cole has already started his next project: a biopic about rapper Snoop Dogg!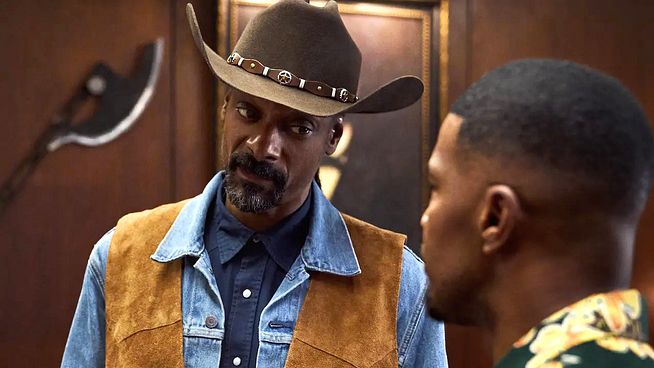 Joe Robert Cole worked with Ryan Coogler on the screenplays for Black Panther and Black Panther: Wakanda Forever. As it has already been announced, the author is already working on a new script. This is not the third installment of the "Black Panther" series, but a biopic about the rap superstar. Snoop Dogg!
It is also known that Allen Hughes will direct the yet-to-be-titled Snoop Dogg biopic. Together with his brother Albert, Allen Hughes made a name for himself in the industry in the 1990s: "Menace II Society" and "Dead Presidents" are now true classics. The brothers also directed From Hell, starring Johnny Depp. Allen Hughes' solo work includes the crime thriller Broken City, starring Mark Wahlberg and Russell Crowe.
Snoop Dogg will reportedly provide the project with his full discography and will also be involved as a producer. The biopic is the first film produced by Snoop Dogg's own production company, Death Row Pictures. The musician in this direction: "I waited a long time to start this project because I wanted to choose the right director, the perfect writer and the best film company to work with."
Snoop Dogg is a living rap legend who rose to superstardom in the 1990s. His collaboration with Dr. Dre, who also created the legendary hit "Still DRE". In addition, Doggystyle and The Doggfather albums are among the most important hip-hop records of the 90s. Meanwhile, Snoop Dogg has also gained fame as an actor. Recently, he was seen alongside Jamie Foxx in "Day Shift", but he also had roles in "Training Day", "Beach Bum" and "Scary Movie 5".
'I'm not dead': Britney Spears responds to Millie Bobby Brown's biopic request